Stefan Sagmeister's seminar-workshop in Tallinn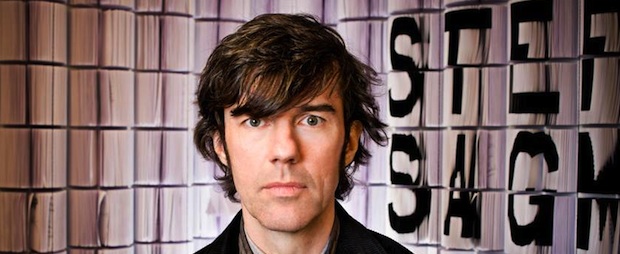 Graphic designer and typographist Sagmeister, having gained recognition for his unique, and often provocative, visual explorations is active in branding, graphics, packaging and album covers.
In Tallinn's seminar Sagmeister will be talking about the things he has learned so far; how to run a design agency; how to touch someone's heart and in addition is having an intensive workshop.
Time: Saturday, April 13 2013 10.00 - 17.30
Place: Swisshotel, Tallinn
Language: English
Moderator: Dan Mikkin (Brand Manual)
Price: Until 3.01.2013 199 €, from 3.01.2013 249 € (The price includes coffee breaks and lunch)
➜ Additional information and registration here
Please note that the number of places is limited!
About Stefan Sagmeister:
Stefan Sagmeister was born in Austria and lives and works in New York. He has worked for the Rolling Stones, The Talking Heads, Lou Reed, The Guggenheim Museum and Levis. Exhibitions on Sagmeister's work have been mounted in New York, Philadelphia, Tokyo, Osaka, Seoul, Paris, Lausanne, Zurich, Vienna, Prague, Cologne and Berlin.
Sagmeister has earned Grammys for his iconic music packaging art (see his David Byrne CD covers). He also obtained a Lucky Strike Designer Award in 2009. There are two published monographs on his work, "Things i have learned in my life so far" (2008) and "Sagmeister, Made You Look" (2001).